okeh !
my self?

1.sensitif plus mudah terasa -,-
satu hari,aq ajak kawan aq g satu tmpat.dia tanak.
then kawan aq sorg lagi ajak dia.dia nk.padahal gi tempat yg sama ! hari yg sama ! waktu yg sama ! okeh aq TERASA ! thnx :)
ada bnyak lagi..mls nk tulis ! buat aq mkin terasa -,-
er aq baru dijangkiti penyakit nih ke aq yg xsdar aq dalama dijangkiti? -,-
2.Minat Korea
yahh aq tngok diri aq skarang suda minat korea.dulu my cousin yg sememangnya gilakan korea critacrita kt aq sal mende nih.aq buatbuat denga je..nk amik hati..okeh aq kejam !tapi skarang BANGG !aq kene balek..addicted with that thing -,-
for my dear cousin im sorry ! skarang korg crita la bnyak mane pown aq tak kesahh !!
3.suka bahulu -,-
what the hack ! sjak bila aq suka bahulu?
okeh sjak knduri sepupu aq.gift dia dorg kasik bahulu n apemendetah lagi.
haha abesclean n clear bahulu kt rumah aq.tp noworry da suruh my mommy beli

4.tidur lewat !
sjak cuti slagi tak pukul 3pagi tepat.aq ulang 3pagi tepat mata aq takkan terttup.okeh start from 1 January 2011 kene tito sebelum 12tepat
5.dahtakbukaktaggeduntukbeberapaminggu!
alasan:lupa bukak bila aq on9
okeh act aq da bosan dngan tag tu :)
6.lebih malas.
GAHHH ! not lebih mls..tapi bertambangtambahtambahtambah malas :)
7.takketagihcb
da 5 ari x on chatbox.nk berpuasa slama staon nih
sorry cb Cari Kawan.
8.rindu abg ashraf
what the O,O" no no u must be kidding -,-
admit it Farhana !! oraitorait yes aq rindu abg aq.im i wrong miss my bro kandung? -,-
9.ada azam !
wow Farhana ada azamla.sjak bile nih??wow ! wow ! *kereknye -,-
yahh i have azam this year !! wanna make my parent happy :)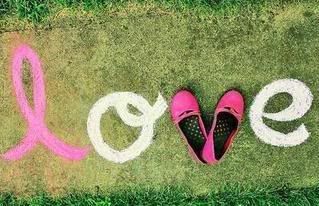 i love themm !
Teeeeeeetttttttttttttttttttttt ~~~~
masih mencari apa yg berubah
Farhana Radzuan !