Hi everbody.
*baby aishy baby aisyh , say hii to the readers cepat !!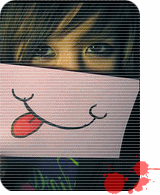 err.
esok da mula sekolah rite?
argh i hate it.
pi sekolah esok confirm cikgu nak kasik result exam aritu.
wohh. wthappy -,-'
kena buat-buat demam nih. HIHI
oke fine. lurus ke titik.
selama persekolahan berlaku.
aku tak akan update blog ini until percutian antarabangsa berlangsung lagi.
okeee adiosss.
kalo aku ada kuasa. dalama aku hypnotize pengetua aku.
pengetuaaaaa. bagi la cutiii sepanjang tahunnn. booooooo -,-'